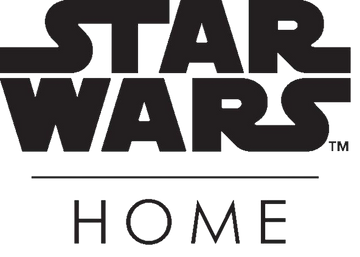 Tatooine Decorative Pillows
Regular price
$57.50
Sale price
$115.00
A Desert Escape
Pulling from the worn desert environment of Tatooine we find bleached out colors and the texture of natural surfaces. Luke Skywalker's home. Where the twin suns radiate with the glow of warm terra cotta and the blush shades of dusk like brush strokes sweep across the sky. Like all our collections, it's rich with the subtle details of the film's iconic moments. Some even hidden perhaps.  Can you recognize them?
PRODUCT SPECIFICATIONS
Material: T200 Percale Printed Tatooine Moon Dec Pillow & Double Gauze 16x16.
Certifications: OEKO-TEX Certified.
Set includes: (Throw not included, sold separately)
1 Printed Tatooine Moon Dec Pillow 12x18.
1 Double Gauze Dec Pillow 16x16. 
Country: India.
Care Instructions:
Dec Pillows only Spot Clean.
Packaging: Gearing Up for the Galaxy
All of our exciting new Star Wars Home textiles come in unique reusable packaging. Its clean and modern design can be reused in multiple ways. The large weekender tote that houses each seven-piece bedding collection is made of soft sturdy felt. It has a strong handle and zipper in black with reinforced seams.
Two generously sized compartments make storing household or travel gear a breeze. You'll be mission-ready for any storage detail or travel adventure that may arise. Our Galaxy throw and Ancient Jedi Towels come rolled in a strong canvas wrap. They come in handy when rolling a blanket or towel on your way to a hike or the beach for some much-needed downtime.
The handle has reinforced stitching and stays secure with Velcro. Our 4-piece sheet set comes in a soft cotton canvas capsule with a black handle and zippered top opening. It's the perfect on-the-go travel companion when smaller gear is needed. And if that's not enough, each piece is stamped with the official Star Wars Home logo.