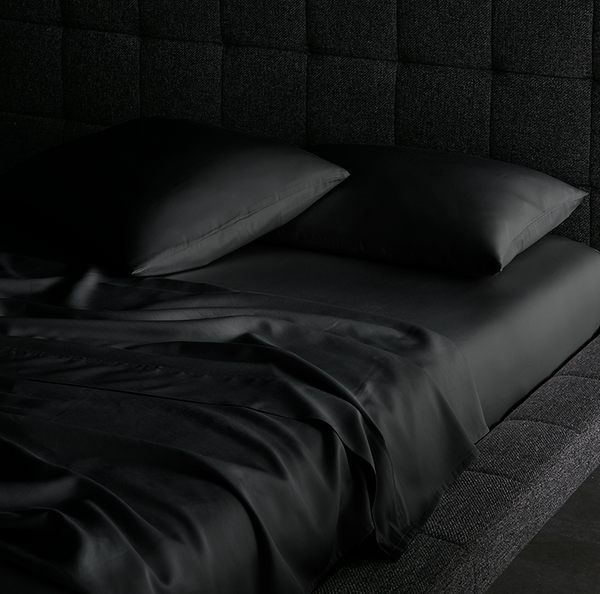 Classic Sheet - Dark Side
Shop for the Best Luxury Sheets
Welcome to the captivating realm of the Dark Side, where you can uncover the best luxury sheets that flawlessly complement the Dark Side 7PC Bedding Collection. Immerse yourself in the allure of this extraordinary ensemble inspired by the powerful Sith Lord Darth Vader™. The Dark Side Sheets, crafted with meticulous attention to detail, epitomize opulence and elegance. The "Cloud" shade, a dark warm grey tone, evokes the mesmerizing play of contrasts, while the "Darkness" shade, leaning towards the cool end of the spectrum, adds a touch of cosmic intrigue, and the addition of "Argent," a serene cool grey, brings a sense of understated refinement to the ensemble in the Dark Side Sheets of the Dark Side 7PC Bedding Collection, offering the best luxury experience. 
These sumptuous sheets, paired with the rich jacquard front comforter featuring a Death Star corridor pattern, offer a heavenly sleeping experience that combines sophistication and comfort. 
As a bonus, your Dark Side Sheets come with a sturdy, reusable felt tote adorned with the iconic Star Wars™ logo, making it perfect for storage or travel. Embrace the power of the Dark Side and transform your bedroom into a lair fit for a Sith Lord, where darkness and light converge in perfect harmony.