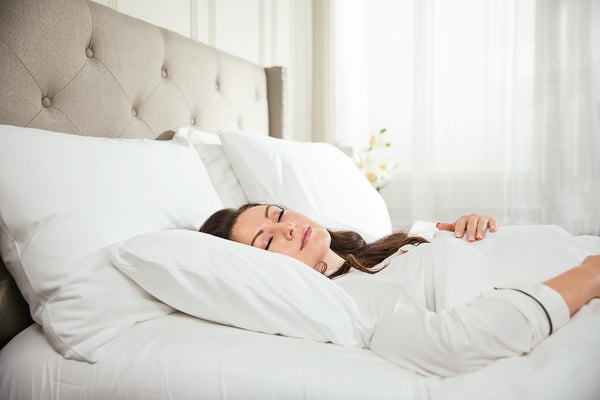 Back Sleeper Pillows
These Pillows Are the Best for Back and Side Sleepers
Discover the ultimate comfort and support with our carefully curated collection of pillows, specifically designed to be the best for back and side sleepers. We understand the importance of finding the perfect pillow that caters to your specific sleep position, and our range of pillows is here to deliver precisely that.
Experience the exceptional comfort and optimal spinal alignment that our pillows provide for back and side sleepers. With ergonomic contours, memory foam fillings, and adjustable heights, these pillows ensure a restful night's sleep and alleviate pressure points.
Crafted with high-quality materials, our pillows are hypoallergenic, breathable, and designed to resist dust mites and allergens, ensuring a clean and healthy sleep environment.
Upgrade your sleep experience with the best pillows for back and side sleepers. Shop our collection today and wake up feeling refreshed and revitalized every morning. Say goodbye to restless nights and embrace the blissful sleep you deserve on your back or side.