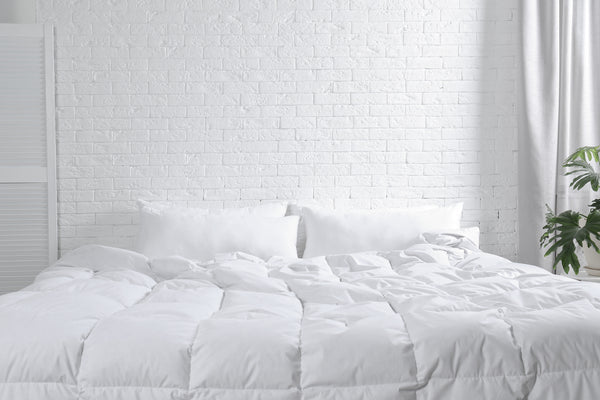 Best Down Alternative Duvet Inserts
Get a comfortable night's sleep with our best hotel quality hypo-allergenic down alternative inserts, perfect for pairing with your favorite duvet cover.
Our highly popular comforter, the Sobella Duvet, offers versatility in bedding comfort and style. Soft, cozy, and warm, it ensures a peaceful night's rest. Use it alone or with duvet covers to match your seasonal décor.
Pair your cozy comforter with our high-quality blankets and coverlets, enhancing your bedding comfort and complementing your room décor. Crafted with the finest materials, they provide warmth and durability.
Protect and prolong the life of your mattress with our 100% water-resistant Sobeldry mattress pad. Its patented design safeguards your mattress investment, while the microfiber quilting adds comfort. The polyurethane barrier makes it water-resistant and waterproof, and it fits mattresses up to 17" deep.
Experience ultimate comfort and quality with our best down alternative duvet inserts and mattress pad. Say goodbye to restless nights and hello to a restful sleep surrounded by the finest bedding materials. Choose the best for your comfort and style.