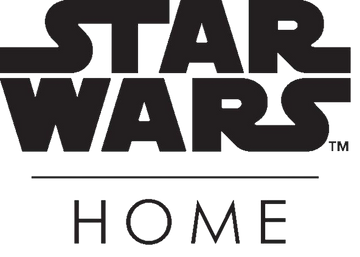 Star Wars™️ Home Ancient Jedi™️ Text Towel Exclusive Collectible Packaging
Gearing Up for the Galaxy
All of our exciting new Star Wars Home textiles come in unique reusable packaging. Its clean and modern design can be reused in multiple ways. The large weekender tote that houses each seven-piece bedding collection is made of soft sturdy felt. It has a strong handle and zipper in black with reinforced seams. Two generously sized compartments make storing household or travel gear a breeze. You'll be mission-ready for any storage detail or travel adventure that may arise.

Our Galaxy throw and Ancient Jedi Towels come rolled in a strong canvas wrap. They come in handy when rolling a blanket or towel on your way to a hike or the beach for some much-needed downtime. The handle has reinforced stitching and stays secure with Velcro.

Our 4-piece sheet set comes in a soft cotton canvas capsule with a black handle and zippered top opening. It's the perfect on-the-go travel companion when the smaller gear is needed.